This course is the starting point for those who are at ease in the water. You will build solid apnea bases and be able to freedive safely between a depth of 0 to 20 m.
This course will deal with ventilation techniques, apnea warm up, release, immersion, equalisation, swimming, verticality... and finally the basic security techniques in apnea.
At the end of your course, you will be estonished by yourself and with the progress that you've accomplished
There after, you will have the possibility to train regurlarly but also to participate to the advance course.
You should be able to hold your breath for more than 2mn, swim 40 meters underwater with fins and freedive to a depth of 16 meters.
1 session in a protected environment
Meeting point at school.
Theory and relaxation
Static apnea training
Dynamic apnea training
Free Immersion descent (0-12m, 0-16m et 0-20m)
Techniques
Safety and rescue
Theory test
Back to the school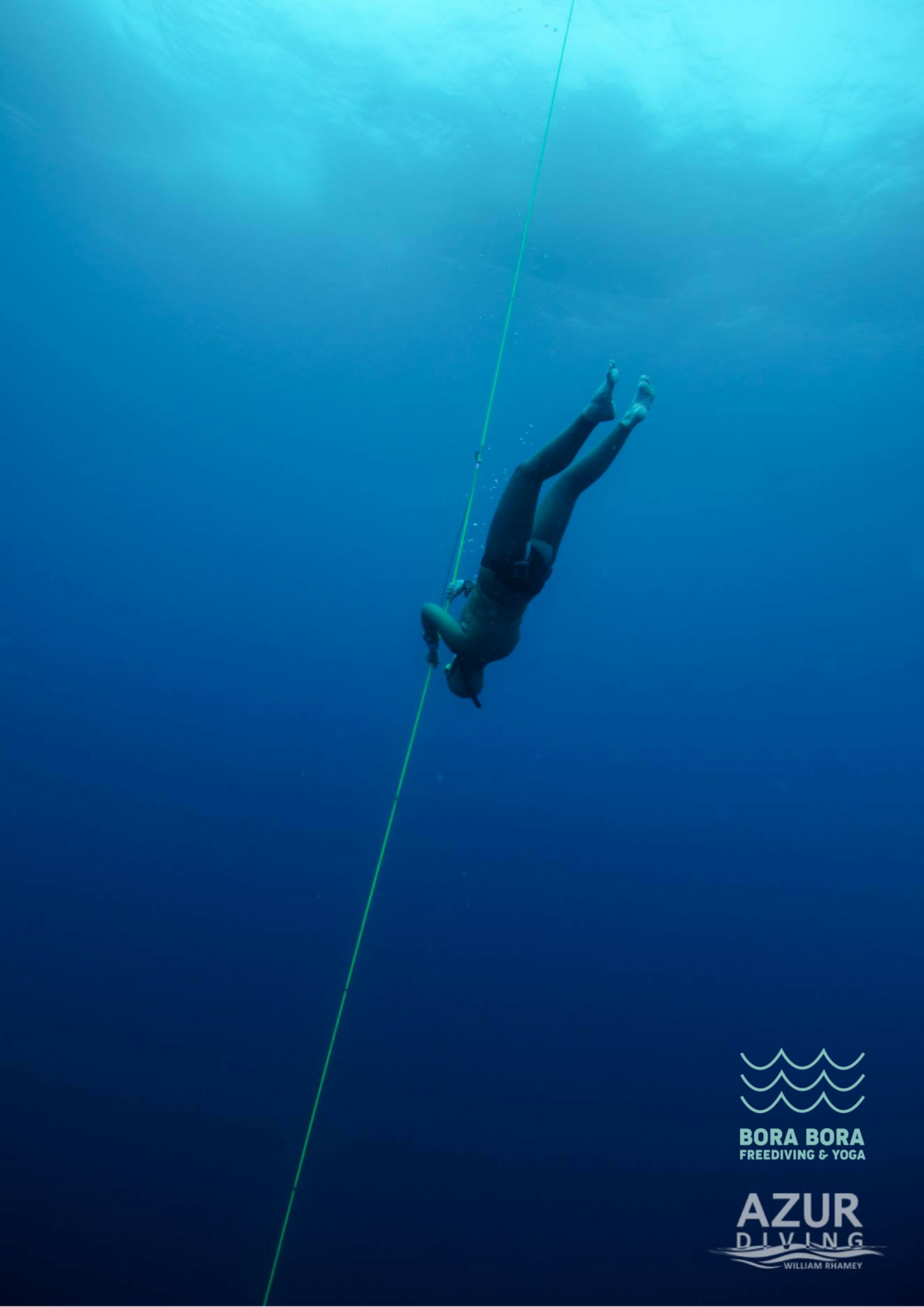 2 day course or 1 day + 2 half days
Lunch break (meal not included)
Drinks and snacks
Equipment (fins, mask, snorkel, wetsuit)
AIDA2 or AIDA2 Pool Certification charges
Accessible over 16 years old ( with the written consentment of both parents or the legal person(s) responsable for the teenage).
Be able to swim 200 meters without fins and without stopping or 300 meters with fins, mask and snorkel.
Fill the doc attached: