BORA BORA
FRENCH POLYNESIA
Come and live a unique freediving experience in the middle of the Polynesian biodiversity.
Bora Bora, the "Pearl of the Pacific", has everything a heavenly destination has to offer, furthermore, an extremely varied wildlife has been thriving in her waters. And multicolored corals colonize her see floor.
As for the real stars of the Lagoon, the ones every marine life lover is attracted too, We give you the Manta rays!! We can see them all year long and they'll never stop beeing stars in Bora Bora, even so some times, they want some peace and quiet and avoid us a little bit.
However, they are not the only ones living in the "Pearl of the Pacific". Indeed, inside the coral gardens, you will find an enchanting wildlife and cross a variety of multicolored fish, sharks, Leopard rays, turtles, barracudas, big eye trevallys...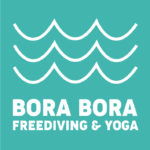 SCHOOL OF FREEDIVING & YOGA
A simple story...some passions...some dreams... Why not fulfill them?
The school was created in August 2018 with lots of passion for apnea, the marine fauna and flora, yoga and well beeing.
Practice Freediving in an idyllic setting all year long...Why ask for more?
The warm and turquoise waters of Bora Bora's lagoon as well as the beauty of the Pacific Ocean's blue offers us an outstanding show every day.
Sharing my passions with you is what I have best to offer!
Apnea in a purely literal point of vue means to hold your breath.
However, it is much more than a simple discipline where you learn to hold your breath. Depth, self knowledge, constant weight, fins, monofin, observation, security, way of life, exploration...
We can practice freediving in different ways. As a sport or as a hobby. Underwater, holding your breath is an adventure that you can't forget and it is unique for each person.
Let the adventure guide you and discover who you are...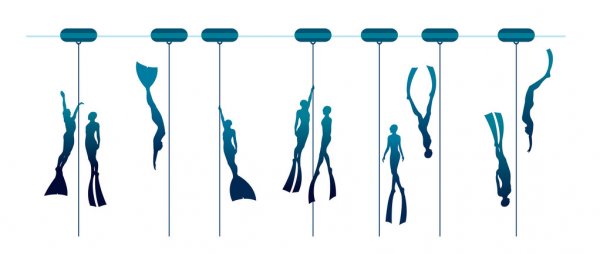 Freediving Yogi Instructor
MEF1
CMAS Instructor
Master Instructeur AIDA
SSI Instructor Level 2
BPJEPS of Freediving
Yoga Teacher – RYT 200h Yoga Alliance
I come from a small village in the south of France, I've been practicing freediving since I was a little baby. After a turning point in my life, I decided to stop my professional carrier in Bora Bora to achieve my dream and make a living out of my passions.
A trip to India helped me gain more knowledge and work on my technique to become a yogi teacher before taking the leap of the "Freedive Instructor" adventure.
It is in Remy Dubern's Club, in Blue Addiction at la Londe les Maures where I decided to train and become a freedive instructor (AIDA and FFESSM).
A trip to Egypte to dive in Dahab's famous Blue Hole also gave me the opportunity to become an SSI freedive instructor level 2.
Today I have the pleasure of transmitting my passions to you and to be your guide during all your experience at BBF&Y
Today, there are a lot of organizations that propose different freediving certifications.
At BBF&Y you will have the possibility to be certified "AIDA" (International Association of Apnea Development).
You will practice and learn: relaxation, release and well beeing, static, dynamic apnea and depth, but also security and rescue, freediving techniques (fin swimming, equalization...), self knowledge and most of all the observation of underwater animals.