This course will give you the possibility to gain more knowledge on physiology and freediving techniques in deeper areas. You will enhance your performances with ease in the safest way possible.
You will increase your ear compensation skills (Frenzel), discover freefall, but also learn how to develop individual training programs, plan and execute in an independant way, a freedive session with a buddy.
There after you will have the possibility to train regularly but also to get certified through the Expert course.
After the course, you should be able to hold your breath for about 3 minutes, swim 55 meters underwater with fins and dive to a depth of 24 meters.
1 session in a protected environment
Meeting point at school.
Theory and relaxation
Stretching
Training table and warm-up
Static apnea training
Dynamic apnea training
Theory
Free immersion and constant weight descent (max 0-30m)
Compensation (Frenzel)

Security and rescue at 15m

Freefall
Trainings
Max performance
Theory test
Back to the school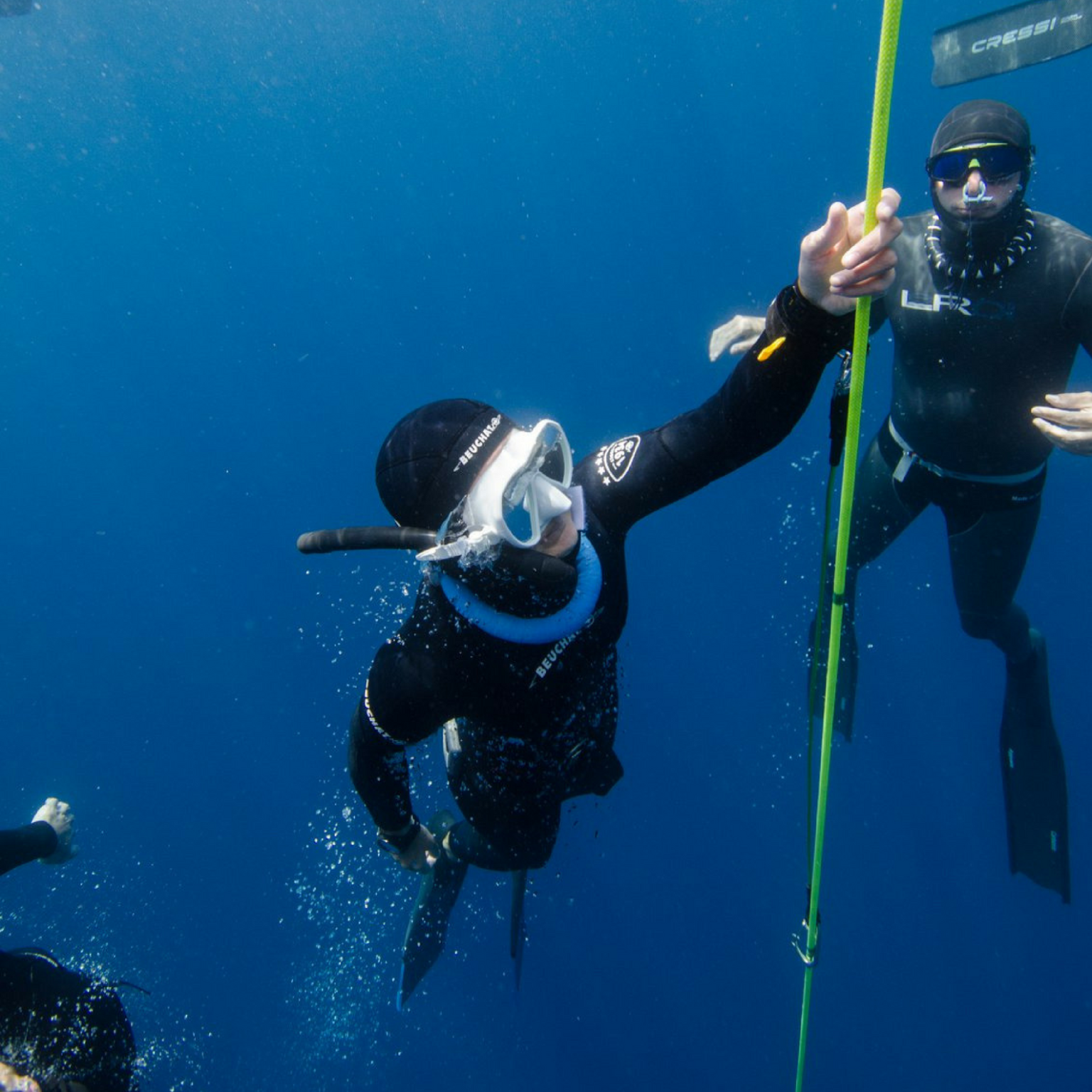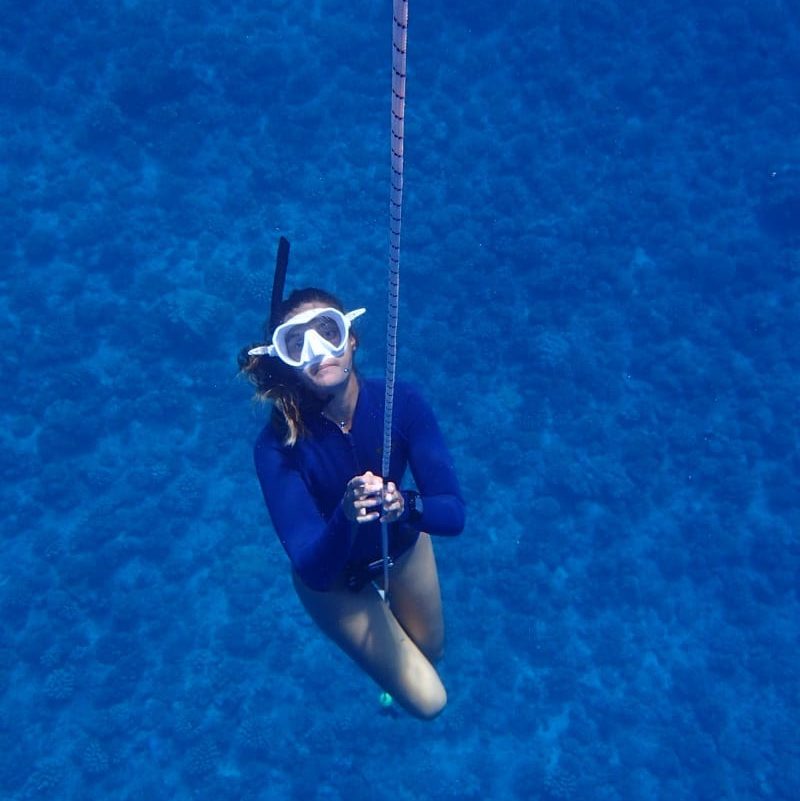 3 days of training or 2 days and 2 half days.
Lunch break (meal not included)
Drinks and snacks
Equipment (fins, mask, snorkel, wetsuit)
AIDA 3 or pool AIDA3 certification charges
Accessible over 16 years old ( with the written consentment of both parents or the legal person(s) responsable for the teenage).
Be AIDA2 certified or pass one day of evaluation if you have the equivalent level from another organization.
Fill the doc attached: